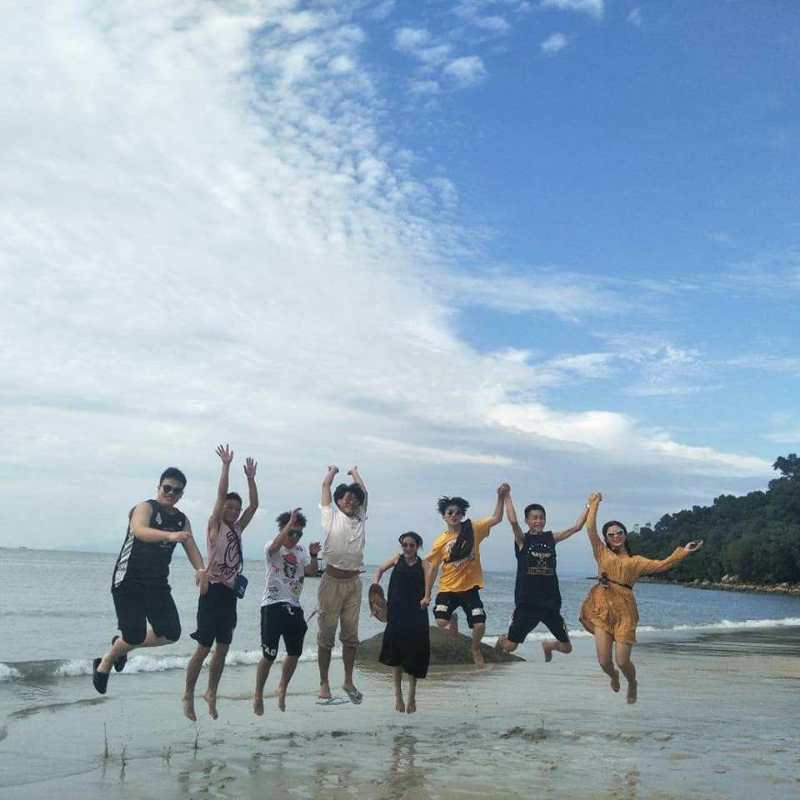 China Students: Embark on a challenging, wonderful and bright adventure with USM Penang
In the morning of 13th June an airplane departing from Chengdu with 8 fresh high school graduates from China landed on Penang international airport. Phoenix Asia staff welcomed those new students from the airport. On the following days those new students travelled around Penang and enrolled into USM English courses, waiting to start their undergraduate study with USM in the short future. Immersing in this first-hand and intimate experience with Penang and specially USM how do they feel about this "oriental pearl city" and the "university in garden"? On 20th June they cannot wait to share their interesting findings with Phoenix Asia: Wang Xin: I fell in love with this city immediately as soon as I landed on the airport. Compared to China the air here is so clean and the sky is so blue. During our exploration into the city hub I also discovered the food here has lots of variety, Chinese, Indian, Malay, Western. They are so delicious and cheap-again, compare to China-that you want to try every one. It is the paradise of food lover. Liu Xin: Not only does the strong academic atmosphere of USM attract me, but also their lecturers' patient and polite personality impressed me deeply. We do not speak much English back in China, so language is the biggest challenge for me. When I don't understand what they said, the lecturers will repeat the sentence again and again till I grasp the meaning. The language environment here is so conducive, and I will make good use of it. I am confident that I will conquer this challenge finally. Jiang Dai Nu: Malaysia is a multi-ethnic society. But different ethnic groups are friendly to each other. I remember that day when we were in the restaurant the Malays invited us to have lunch with them, and soon we become friends. They use their hands to have meals which is so different with Chinese way-we use chopsticks. There are still many different cultures, and customs and traditions awaiting me to discover. I am excited. Chen Shiwen:  In the language class we have classmates from Korea and Japan. It is my first time to have the chance to study together with people from different countries. In USM I can experience Malaysian culture as well as Korean, Japanese and other cultures, because USM organizes international festival now and then.
Photos of this event are
here
.