SCHOOL-CARE PROGRAMME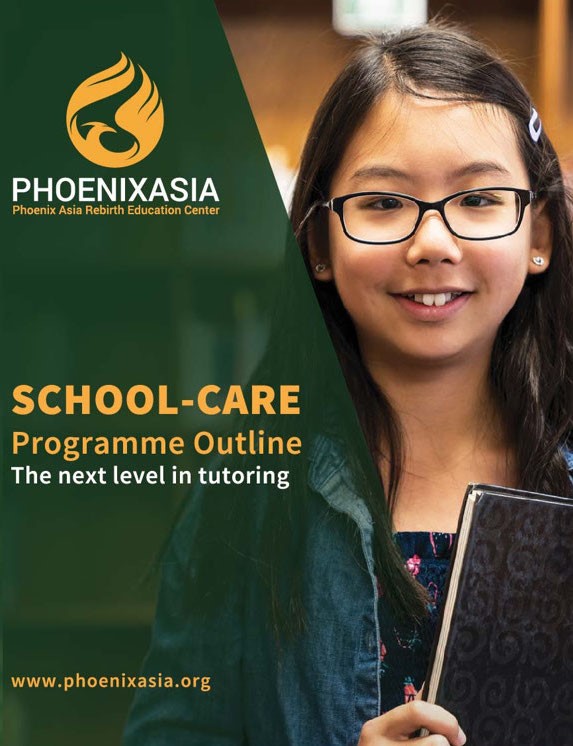 INTRODUCTION
The"Multi-level Tutoring" programme is designed with activity-based learning through multi-faceted sports and social activities; and, it integrates the International GCSE curriculum and encourages English as a first language. Thus enhancing the students' English proficiency and academic achievement.
该课程是按多层次的教学动态与多方位的学习形态构建,运用课业社交技能活动和多方位的体育运动项目,从而启发学生们的学习意志和才能。
兼之,该课程也整合与国际GCSE教学,则鼓励以英语作为第一语言社区交流,以便增强学生们的英语语言社交能力。
The structure of Multi-level Tutoring:
1. "Inclusive-Learning" where classrooms are supported by a co-teaching approach.
课堂教学构建于'双教师结伴-合作教学模式',使故提高学生们的学习参与度。
2. Activity Based Learning (ABL) through coursework and groupwork where debates are designed to be rehearsed in a dual-language curriculum (Mandarin-English) and presented in English. Study groups of various ages, determined by individual personality, competency and character.
课业习作有双言语习作练习(华英)和英语辩论演绎,活动分组不基于年龄,而取决与他或她人的个性与特色、性格与才能。
3. Enabling social skills to enhance students engagement through multi-faceted sports and social activities.
学习形态结合于多方位的体育运动项目与课业社交活动,以便增强学生们的社交技能。


Academic Components
Schoolwork Review
The schoolwork review will consist of school-homework revision and tutorial classes for the following subjects: Chinese, English and Bahasa Malaysia.
项目包含有学校作业与课业复习和科目辅导班,科目有如华语、英语以及国语。
International GCSE English language curriculum
The curriculum will consist of tutorial classes, interactive communication, oral-exercises and groupwork assignment.
At the end of each key stage, students will be prepared to sit for an assessment endorsed by MapleTree Education, an internationally accepted programme that provides world-recognised qualification.
教学课程包含有辅导课、社区演绎交流于互动式沟通习练和小组作业。
在每个关键阶段结束时, 学生们将接受参加课程考试,乃考试文凭资格均获得于国际标准认可。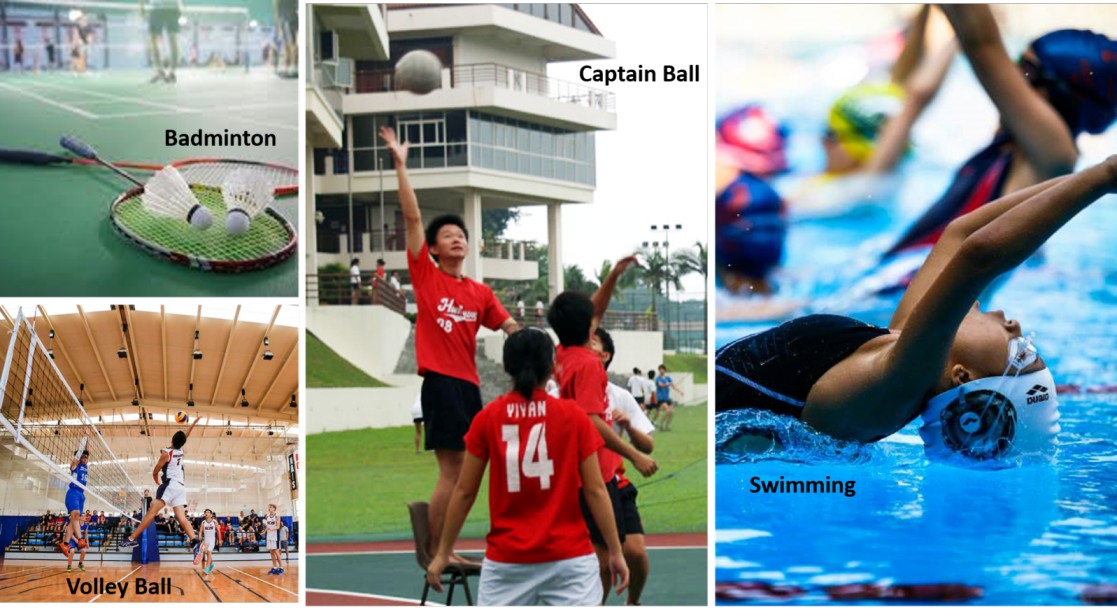 Tutoring Timetable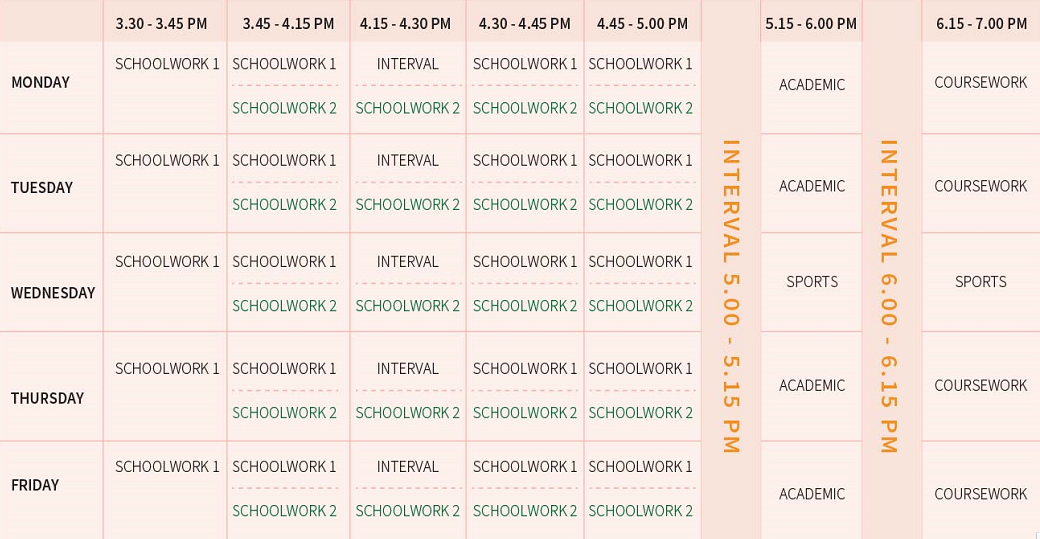 SCHOOLWORK 1: Schoolwork review for local school curriculum
SCHOOLWORK 2: Schoolwork review for international GCSE curriculum
SCHOOLWORK REVIEW:  7hr 30mins
COURSEWORK: 3hr
ACADEMIC: 3hr
SPORTS: 1hr 30mins
Programme Cost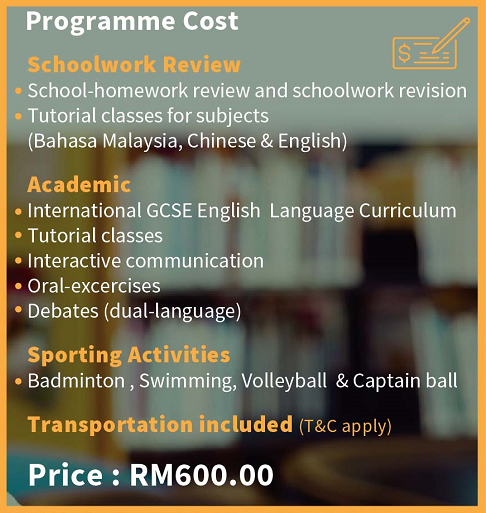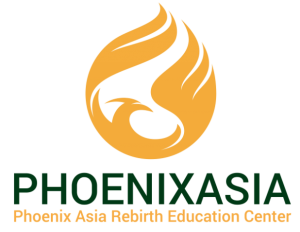 SPECIAL NOTE:
Students registering for the programme must be between ages 9-17, and all students are required to do a placement test which is used commonly to gauge against international GCSE standards.
CONTACT US
For more information on our courses and entry requirements contact: +6011-2554 1599