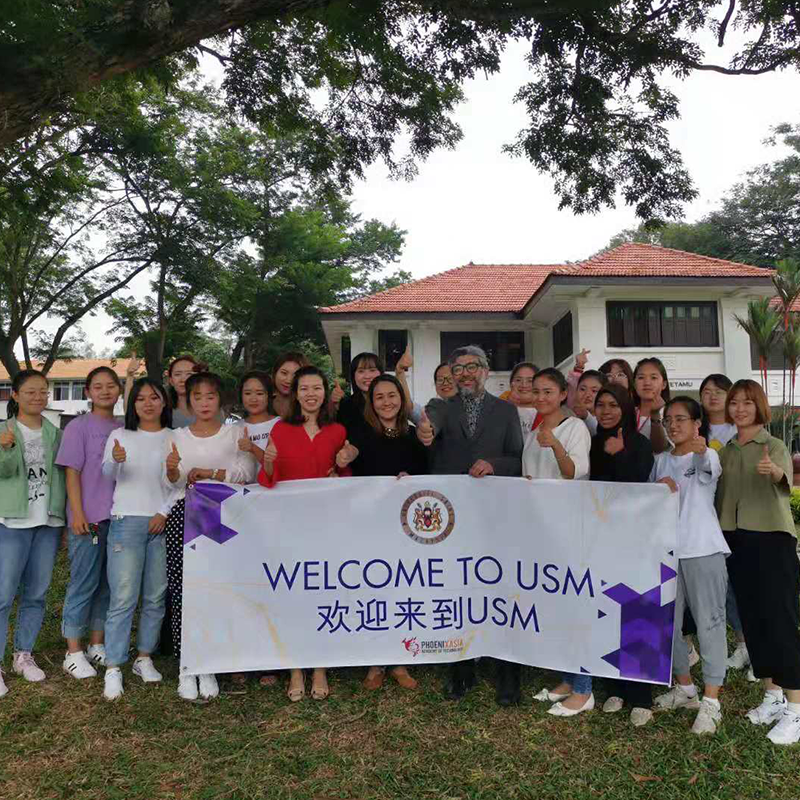 A Big Explosive Study Tour Groups to Phoenix Asia Academy
Month of July is the most challenging yet exciting month for Phoenix Asia Team with Study Tour groups from China. Few study tour groups came in by batches & some of the programmes were design to accommodate both groups for greater excitements yet knowledgeable. A great job well done our team for making this possible. A big thank you to all students/teachers for the great support & co-operation throughout the programmes. All the hard work were paid off just by looking at their smiling faces & their laughter. During the tour, the students/teachers were greeted warmly with our Phoenix Asia style before taking them to few interesting places in Penang. They visited some of Penang's main attractions, try-out Penang's famous food & historical places. They also had the chance to visit USM Penang & went on tour around interesting spots inside the campus. Other than University visit, they were also went to one of the great Pre-School & had the chance to have some fun time with the kids.
Photos of this event are
here
.