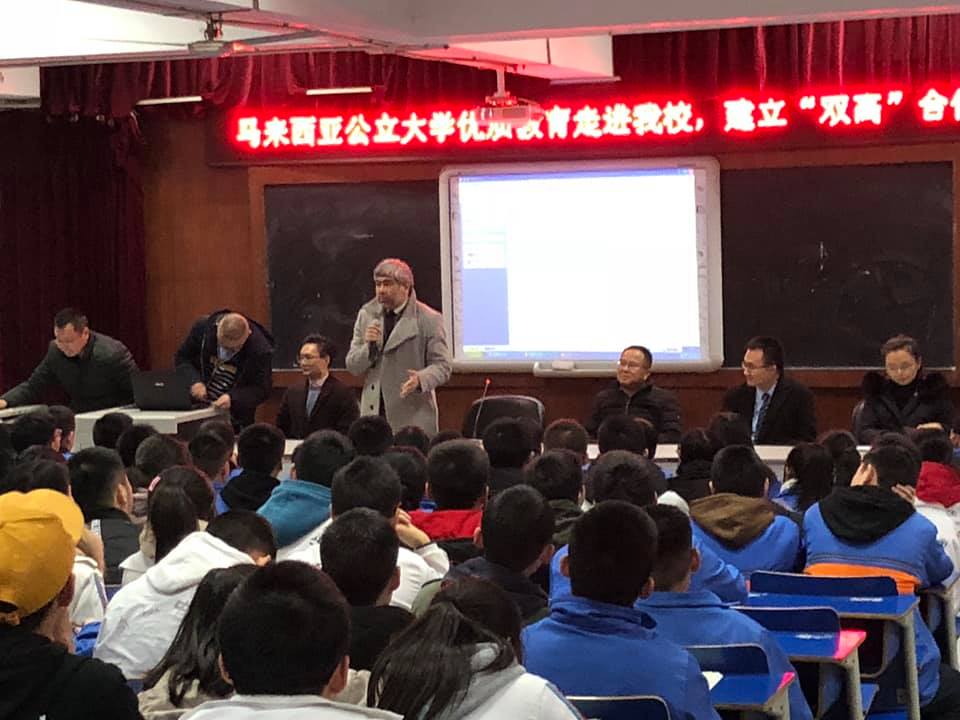 China Trip – An Inspirational Talk for High School Students in China
Mr Kenneth Phoenix during a visit to a school in China.
A Great Response received from High School Students in China on abroad study programmes & universities in Malaysia. Throughout the talk, the students can gains numerous benefits, including improving communication skills, gaining expert knowledge, networking with others and renewing motivation and confidence.
Photos of this event are
here
.