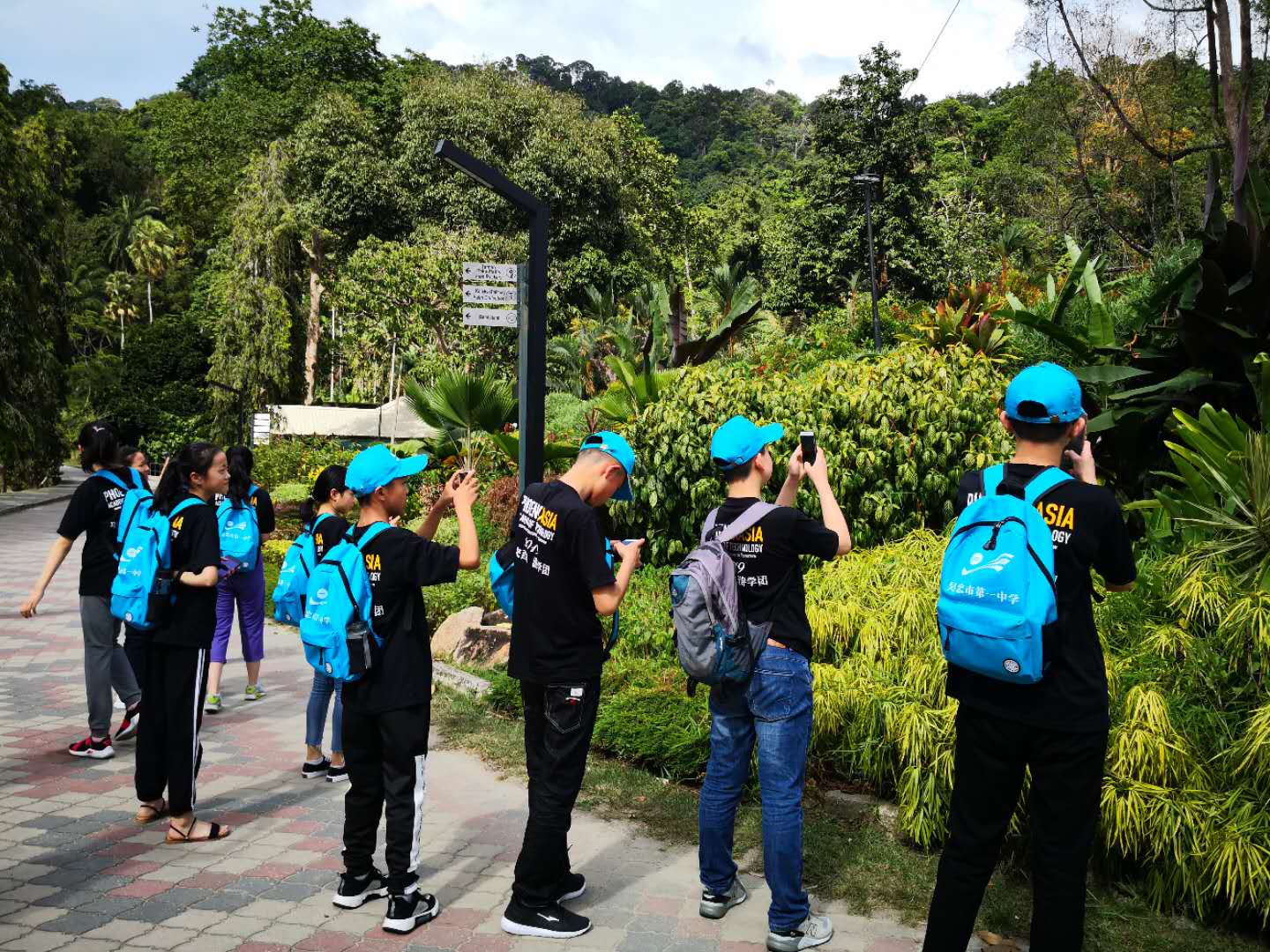 NingXia's Education Student Tour
A winter full of warmth… On 16 January 2019, Phoenix Asia Academy of Technology collaborated with NingXia's Education Department to organize a cross-country study tour between China and Malaysia. We welcomed the honorable Principal Ma, the lively Mr Zheng and 12 energetic students, all from Wuzhong City's top secondary school. & had a big gathering dinner at an overwhelming seafood seaside restaurant in Tanjung Bungah. It was a great ice- breaking session for all of us.
As we greeted our intellectual group tour, a special meet & greet session was held in Phoenix Asia Academy of Technology office. A warm welcome speech & an introduction of the Academy were given by our CEO Mr Kenneth Phoenix, followed by appreciation representational exchanged from NingXia's Education Department & Phoenix Asia. They were given the chance to join in the ongoing classes for 2 days for broader knowledge inputs and exposure. Other interesting educational program will be team building & computer coding class which students were exposed to a higher challenge in mental strength, speed, visualization, building & forming. The study tour also covered few interesting places in KL such as, KL Twin Towers, Royal Selangor & many more. Throughout the 14 days of study tour, students & teachers had a real school experience in one of the Independent School in Penang.
Apart from education program to of the best university in Penang-University Science Malaysia, historical & fun museum, Newspaper Factory Visit @ GuangHua Daily, they were able to learn Malaysian culture & witnessed an ongoing Street Activities: Kwong Wah Yit Poh's Spring Festival around Penang's Heritage area. Others places covers, BABA Organic Field, Design Village Outlet, Botanical Gardens, Gurney Plaza, Karpal Singh Drive, Queensbay Mall, Batu Feringgi Beach & beach activities while enjoying our mouth-watering Malaysian-Chinese & Malay Cuisine. We at Phoenix Asia had a great time as always & looking forward for more study tour in the future. Thank you to all who made this tour a success.
Photos of this event are
here
.