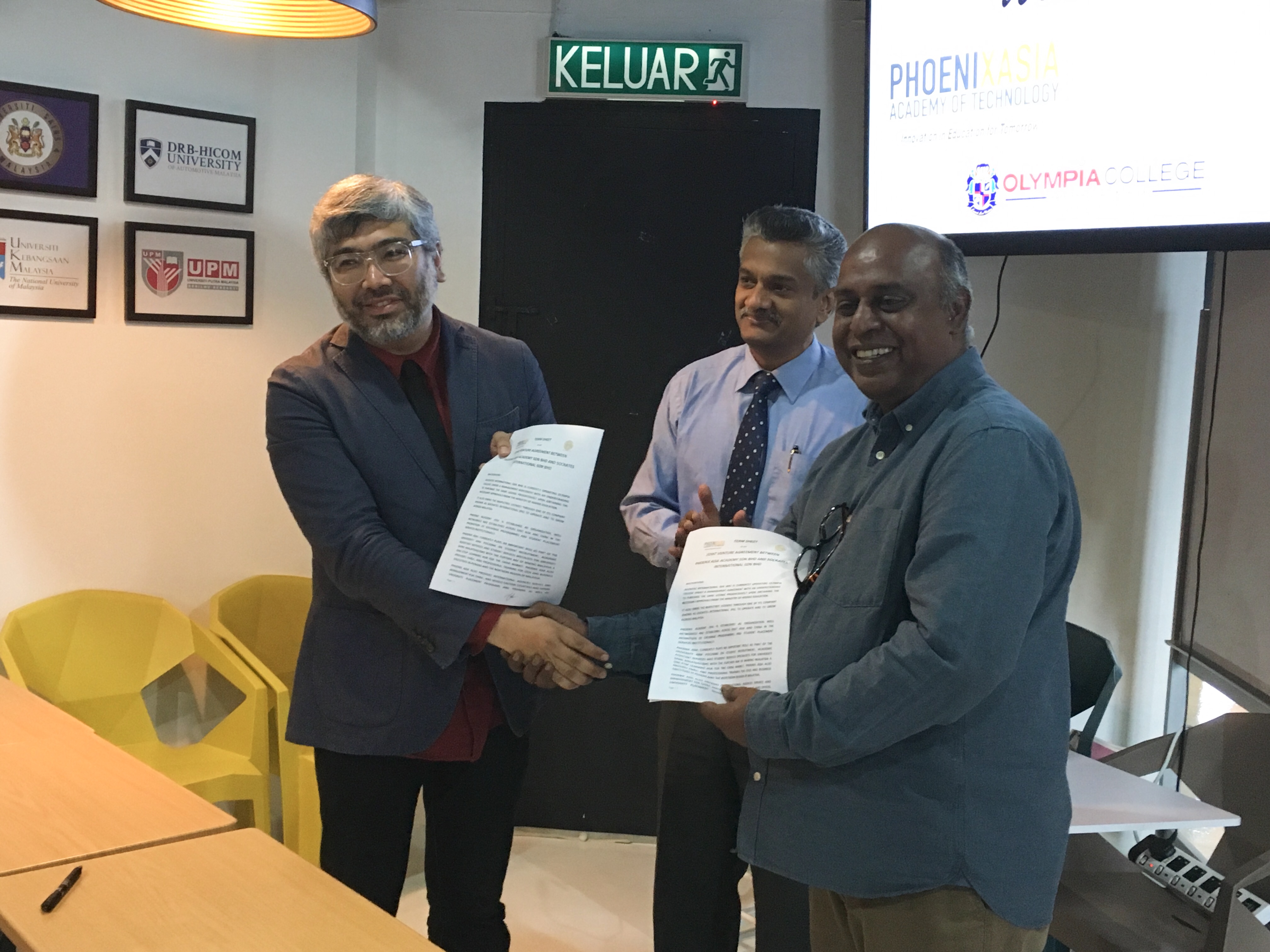 Phoenix Asia Academy of Technology & Olympia College Penang Joint Venture Signing Ceremony
Phoenix Asia Academy took another step forward taking over The Management of Olympia College Penang, as our venture in higher education for East Asia and Asia Strategies in Globalizing Education for Malaysia Education. A signing ceremony was held yesterday – 4th of March 2019 went smoothly at Phoenix Office. New plans in Re-Branding Olympia College Penang and Penang to be destination for INTERNATIONALIZATION OF EDUCATION. 2019 will be a great year for Phoenix Asia Academy family as we are progressively moving in taking education level into a brand new system. Let's work together for making Penang as a tremendous place for education. We as Phoenix Team are dedicated to ensure the endlessness of academic achievement for future peers.
Photos of this event are
here
.